SPEAKING, WORKSHOPS, & INTERVIEWS
I love to share my message!
I'm a public speaker and workshop leader.
I speak to corporations, leadership organizations, and professional women's groups about how to be free of chronic stress and integrate mindfulness into the workplace.
Your audience will leave with broader and deeper thinking caps to make wise choices in their personal + professional life.
Contact me with your needs or choose from the following options:
5 Steps to Prevent Burnout for Women Leaders
Strong Women Stand Still: Why Doing Less is Necessary for Creativity, Achievement, & Growth
How to Stop Overscheduling: Less Rushed + More Effective
Everyday Mindfulness: How Living in the Present Moment Reduces Perfectionism, Worry, & Stress that Limits Your Leadership Potential
I also offer interviews and speaking for your podcast, telesummit, or blog. 
I've shared my message with:
Anxiety Summit with Trudy Scott
Biogen
Business & Professional Women
Coastal Federal Credit Union
Connected Women of North Carolina
Dagget Shuler Attorneys at Law
Femfessionals
Healthcare Business Women's Association
International Association of Administrative Professionals
Junior League Women's Leadership Summit
Mindfully Organized Balanced Living Summit
MindSpring DC Helping You Grow Conference
NC Association for Women's Attorneys
Piedmont Triad Women Attorneys
Professional Women of Winston-Salem
Stress Fest Summit with Tammy Whitten
Total Woman Expo Greensboro
Triad Coaching Connection
University of North Carolina – Lineberger
Virginia Women's Business Conference
Wake Forest University
Whitsell Innovations
Winston-Salem Urban League Women's Empowerment Retreat
Women in Real Life Leadership Summit
Women's Leadership Summit with Patricia Sadar
Women's Resource Center of Greensboro
Winston-Salem State University
Angela is warm and inviting.
Her grounded presence created a sense of empowerment with the audience to reflect on our true priorities and spheres of control.
Erika Rosenthal
My business partner, Denise Minor, and I were very happy that Angela was both a keynote and session speaker for our first annual MindSpring Metro DC's Helping You Grow Conference.
Angela brought great value to our participants with both her message and delivery. I don't want to give them away, but Angela used some pretty cool techniques to capture the audience's attention and share her message with them.
Audience members remarked how impactful her session was for them and how they will incorporate the strategies they learned.
Thank you for being a part of our conference, Angela!
Christina Eanes
Angela's approach does not hang out on the surface level. She goes deeper to reveal the underlying reason why we overschedule ourselves and challenges the audience to think and feel deeply.
When Angela shared she was rewarded at work by being less rushed, it was one of the stand-out pieces of her presentation. To hear this happy ending was very encouraging, as one of the top reasons people fear slowing down is that they may not be seen as a high-performer. Angela debunked this myth for our audience!
She has lived this journey herself so her stories and examples resonate. 
Mitch Shepard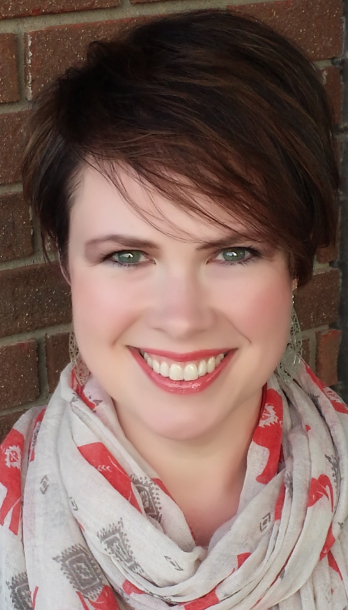 Angela Savitri is a Chronic Stress Coach and helps professional women be free of burnout and chronic stress through her Freedom from Chronic Stress Coaching and Self Study Programs™.
She experienced a health and relationship crisis that required her to take two medical leaves of absence from work, and healed herself while working in the same corporate environment. She now coaches professional women throughout North America to stop allowing work, pressure, and other people rule their lives.
Angela is a 10-year veteran of the biotechnology industry, Chronic Stress Coach certified through Duke Integrative Medicine, an Occupational Therapist, and a Mindfulness Educator with professional training from the University of Massachusetts Center for Mindfulness and Kripalu Center for Yoga and Health.
She shares her message to an international audience through writing, workshops, and speaking.